Girls With Confidence (GWC) is passionate about helping girls develop strong self-esteem and confidence regardless of life's circumstances. Tiffany's Angel's was created shortly after one of our participants Tiffany Jones suddenly passed away from an unexpected illness. At the request of Tiffany's family, Girls With Confidence started a memorial fund in her honor, allowing families to make donations to our organization in lieu of flowers.
Tiffany's Memorial Fund has allowed GWC to provide assistance to girls whose families may be going through financial struggles. We also have worked with several organizations and educational institutions to provide programming or donations. These organizations include:
A Kid's Place

The Spring of Tampa Bay

Ministry of Hope

Florida Baptist Children's Home

St. Peter's Claver School

Polk State College's Educational Talent Search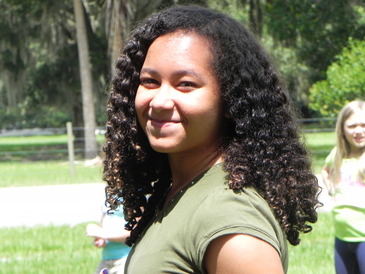 Since Tiffany's passing in August 2013, her Memorial Fund has been able to financially support hundreds of girls through our workshops, events & camps.
As you can imagine, there is a lot we can do to help our community and to give back. We continue to offer events throughout the year where profits are put into our Angel Network. These events include: Girls Giving Back where 100% of our event profits are put into our Angel Network and Confident Moms program where 20% of our fees go into Tiffany's Angels. In addition, we ask for independent donations or corporate donations to help replenish and allow us to continue offering assistance to help girls love who they are and grow their confidence.
If you or your company are able to make a donation, we know it would benefit our girls greatly. CLICK HERE to make your donation. Thank you.